Anti-Cyberbullying Taskforce
As part of our zero tolerance for bullying and cyberbullying and commitment to ensuring the safety, health and happiness of all young Queenslanders we've established Queensland's Anti‑Cyberbullying Taskforce.
The Queensland Anti‑Cyberbullying Taskforce (the Taskforce) was established on 19 February 2018. It brings together people with a wide range of knowledge and expertise to develop proposals for Queensland to address the complex and pervasive issue of cyberbullying.
The Taskforce's report—Adjust our Settings
The Queensland Anti‑Cyberbullying Taskforce provided its report Adjust our Settings: A community approach to address cyberbullying among children and young people in Queensland (PDF, 2.73MB) to the Queensland Government on 14 September 2018.
The Taskforce's report makes 29 recommendations to address cyberbullying through a community-wide approach, with actions focused on parents and carers, the community, schools and government. At the centre of the Taskforce's report and recommendations are children and young people.
The Taskforce undertook extensive consultation in developing its report and recommendations. The Taskforce held 59 consultation events across Queensland with approximately 650 attendees, and received a total of 364 written submissions.
The Taskforce would like to acknowledge all those who contributed through consultation to the Taskforce's report.
Queensland Government response
The Premier and Minister for Trade, the Honourable Annastacia Palaszczuk, released the Queensland Government response (PDF, 1.73MB) to the Taskforce's report on 15 October 2018.
On 13 February 2019, the Premier and Minister for Trade announced the establishment of the Anti-Cyberbullying Advisory Committee. The Committee is providing advice to Government departments on implementation of recommendations of the Report.
In line with Recommendation 2 of the Queensland Anti-Cyberbullying Taskforce Report, on 30 April 2019, the Premier and Minister for Trade tabled the Implementing the Queensland Anti-Cyberbullying Taskforce Report - April 2019 progress report (PDF, 10.3MB) in Parliament.
On 27 November 2019, the Implementing the Queensland Anti-Cyberbullying Taskforce Report – November 2019 progress report (PDF, 620KB) was tabled in Parliament. It outlines that 19 of the 29 recommendations, and implementation of the 10 remaining recommendations are underway, with all recommendations on track for completion by the end of the implementation period, October 2020.
On 2 October 2020, the Government's final progress report, Implementing the Queensland Anti-Cyberbullying Taskforce Report – September 2020 (PDF, 930KB), was tabled in Parliament. The report provides that implementation of all 29 Taskforce recommendations is now complete.
---
The role of the Taskforce
The role of the Taskforce is to develop an anti‑cyberbullying framework for Queensland and advise the government about the development of programs under the new framework. The framework will cover cyberbullying affecting young people in Queensland.
The Taskforce will engage with children, parents, schools, communities and experts to draw upon best practice research and identify community driven strategies and initiatives that address the complex causes of bullying and cyberbullying.
Taskforce meetings
The Taskforce met for the first time on Friday 16 March, the National Day of Action against Bullying and Violence.
The Taskforce has met regularly and considered regulation and laws that apply to cyberbullying, strategies to reduce cyberbullying, the roles of social media platforms, parents, schools and other organisations, and people's experiences and views about cyberbullying.
You can read the:
---
Taskforce members' expertise includes social media and online communication, cyber security, education, child and youth mental health, law, disability and support services and parenting. Recognising the critical importance of engaging with young people to tackle this complex issue, the Taskforce includes young people.
Chair
Madonna King, award-winning journalist, author and commentator
Members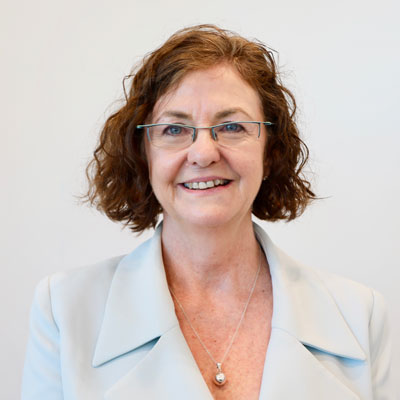 Madonna King, Chair
Award-winning journalist, author and commentator
Madonna King is an award-winning journalist, author and commentator with more than 20 years' experience across newsprint, radio and television. Madonna worked for several years at the National Press Gallery in Canberra, appeared extensively on breakfast television, and currently writes for the Sydney Morning Herald and the Brisbane Times. She is the author of eight books, and is also a prominent facilitator and speaker.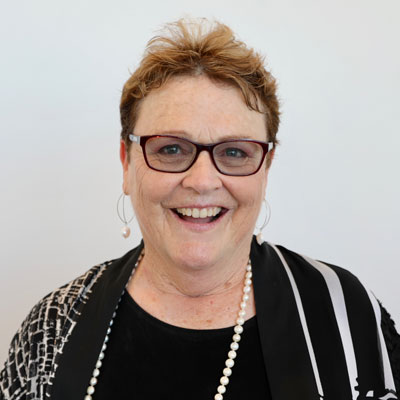 Professor Marilyn Campbell

Professor of Education, QUT
Marilyn Campbell is a Professor of Education at the Queensland University of Technology. Her research focusses on anxiety disorders in young people and the effects of bullying and cyber bullying in schools. Prior to her academic appointment, Marilyn supervised school counsellors and worked in primary and secondary schools as a teacher, teacher-librarian and school counsellor. She is the author of the Worrybusters series of books for anxious children.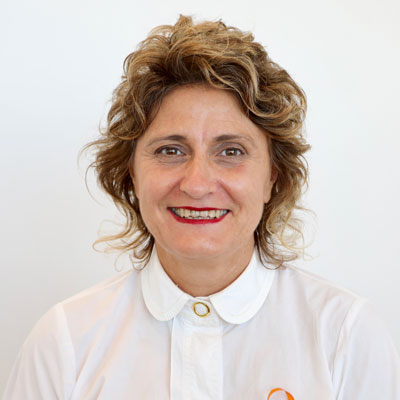 Tracy Adams

CEO yourtown
Tracy Adams has been the CEO of yourtown since 2008 and has more than 27 years' experience working at the organisation.  Yourtown operates Kids Helpline, along with several other services which support children, young people and families. Tracy is a graduate of the Harvard Business School's General Management Program and a Fellow of the Institute of Managers and Leaders. She holds a number of Board positions including Cannon Hill Anglican College and Tactical Global Management.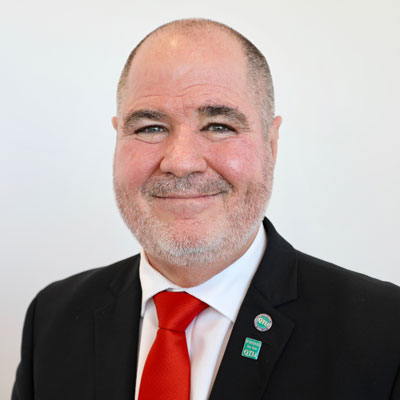 Kevin Bates

President, Queensland Teachers Union
Kevin began his teaching career in secondary schools in 1987. Prior to taking up presidency of the Queensland Teachers' Union, Kevin spent nine years based in Toowoomba as the union's south Queensland organiser.  Kevin is most proud of his efforts in helping establish the Remote Area Incentives Scheme and working to provide teachers living in rural communities secure proper housing. He holds a Masters degree focussed on conflict resolution and mediation.
Kevin's desire to lead the union stemmed from a passion for enabling teachers and principals to be able to do their jobs to the best of their abilities.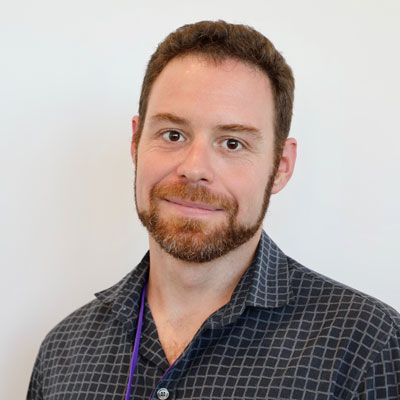 Peter Black

Senior Lecturer, QUT
Peter is a Senior Lecturer in the Law School at the Queensland University of Technology, teaching and researching in internet law, media law and constitutional law. Peter has degrees in Arts (major in Media Studies) and Law (University Medallist) from University of Queensland, and a Master of Laws from Columbia University in New York. He has expertise in the legal and policy issues surrounding social media.  He is a regular media commentator on these and other issues, including government, politics and constitutional law.  From 2010 to 2016, he contributed weekly on ABC Brisbane radio show on technology and how it frames our world.
Peter is also an advocate and community organiser for the LGBTI community. He is the Queensland Director for Australian Marriage Equality and the Equality Campaign, the Vice-President of the Queensland AIDS Council, on the management committee of the LGBTI Legal Service, and the LGBT representative on the Inclusive Brisbane Board (an advisory committee to the Lord Mayor of Brisbane).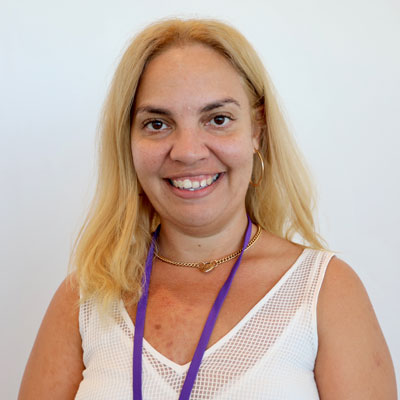 Candice Butler

Senior Practice Leader, Queensland Aboriginal and Torres Strait Islander Child Protection Peak
Candice is a Senior Practice Leader for the Queensland Aboriginal and Torres Strait Islander Child Protection Peak with strong family connections to Yarrabah in North Queensland. Candice is committed to ensuring that Aboriginal and Torres Strait Islander children are strong and supported through their developing years and assisting Aboriginal and Torres Strait Islander child protection workers to excel in best practice and quality case management.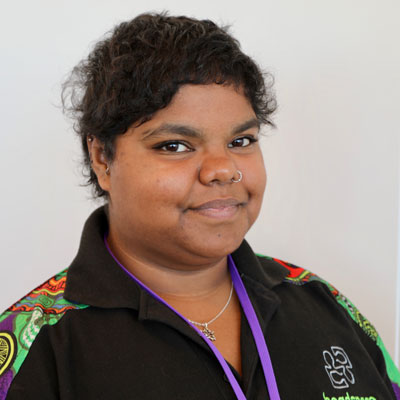 Naraja Clay

Member of the National Youth Reference Group for Headspace
Naraja Clay is a member of the National Youth Reference Group for Headspace, and also consults for Headspace in Nundah and Woolloongabba. She has identified cyberbullying as one of the biggest issues facing young people, and experienced bullying throughout her schooling.
Naraja also consults on child and youth mental health, and is actively involved in her communities, including a support group for LGBTI women of colour.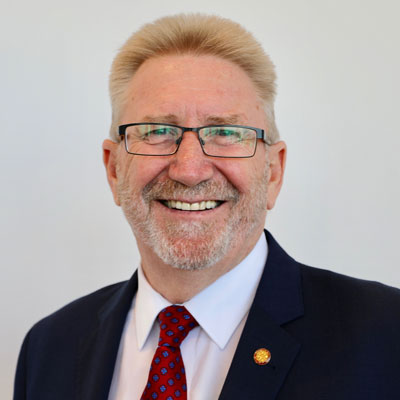 Michael Crandon MP

Member for Coomera
Michael Crandon is the State Member for Coomera. He is actively involved in a number of community groups and organisations. He is a member of the North Gold Coast RSL Sub Branch, Pimpama Men's Shed and the Lions Club of Helensvale, and is Co-Patron of Woongoolba Bowls Club.
Michael has a particular interest in the issues of bullying and cyber bullying. Michael has had close involvement with the school communities, and was instrumental in producing a series of anti-bullying community interest videos (known as Stamp Out Bullying).
Before entering politics, Michael was a financial planner for more than 21 years, helping local residents plan for their future.
Michael holds a Master of Business Administration and a Master of Arts in Journalism and Mass Communication.
Michael and his wife of 44 years are the proud grandparents of six children, ranging in age from 4 to 18.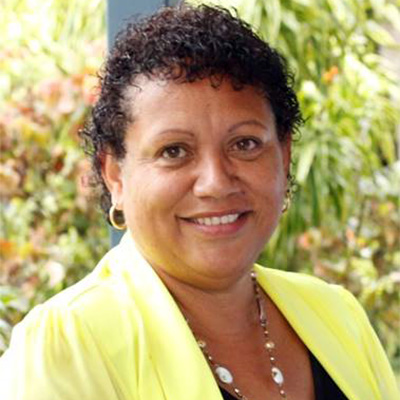 Judith Ketchell

Executive Principal, Tagai State College
Judith Ketchell is the Executive Principal of Tagai State College. She is a proud Torres Strait Islander woman from the Kemer Kemer Meriam Nation and a strong advocate for Indigenous participation in decision making. Judith's career in school education spans 36 years in urban, rural and remote communities in Queensland.
Spread across 17 campuses of the Torres Strait archipelago, Tagai State College has 1,700 students who all deserve the highest quality education, regardless of their postcode. The college's 400 staff work collectively to ensure that all students are proud learners who are responsible, respectful and safe.
Tagai State College honours traditional language and cultural systems in its strategic vision, as these systems are integral to successful student performance.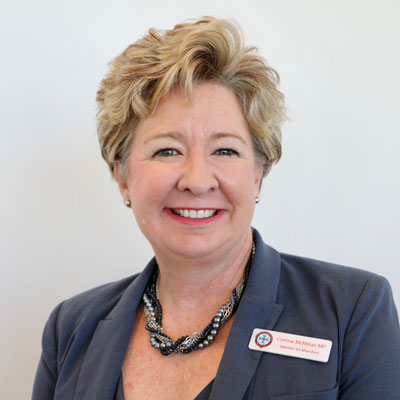 Corinne McMillan MP

Member for Mansfield, and former secondary school principal
Corrine McMillan is the State Member for Mansfield. She has had an extensive 22 year teaching career which included being the Principal of Cavendish Road State High School and several other schools in South East Queensland. Corrine has assisted in leading a number of local community initiatives including Cyber Safety Information forums and anti-bullying campaigns. Corrine has been awarded the Queensland College of Teachers Excellence in Leadership in Teaching and Learning Award and in 2016 was one of three Australian Principals to be awarded an Australian Public Education Foundation Scholarship to study at Harvard University. In 2015, as part of her Sir Winston Churchill Fellowship, she travelled to Finland, Estonia, Paris and Singapore to investigate how public education systems of government develop and prepare leaders for contexts of increased autonomy, decision making and accountability.  
Corrine holds a Masters of Education in Leadership, Public Education and Political Science.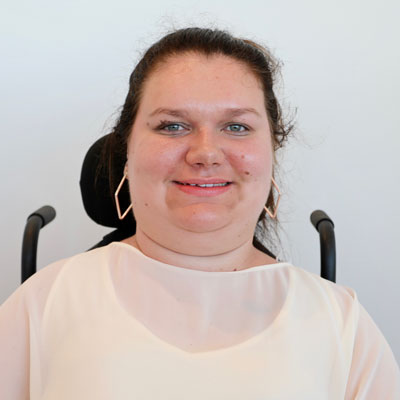 Chantel Moody

University student, disability advocate and mentor for the Pyjama Foundation and Raise Foundation
Chantel is 20 years old and is currently studying a Bachelor of Education at Griffith University. Chantel is passionate about making society better for all people, especially for those who are marginalised. One of her passions is raising awareness about access for those with a disability, including access to public places and opportunities, and the ability to enjoy equal rights. Her other passions include youth empowerment and education.
For the past two years she has been the Member of the YMCA Queensland Youth Parliament for Redlands and has participated in the Health and Disability Services and Education and Training Services Committees.
She is a mentor for the Pyjama Foundation and Raise Foundation. She also has volunteered for the Starlight Children's Foundation.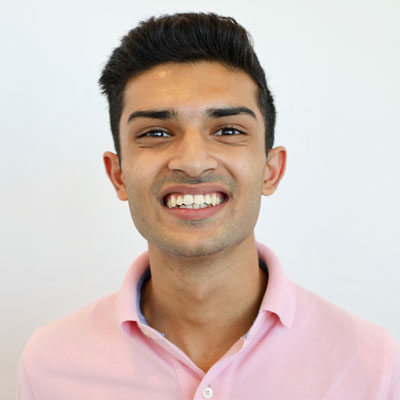 Taj Pabari

Social enterprise entrepreneur and Young Australian of the Year for Queensland, 2017
Taj Pabai is the founder of Australia's largest entrepreneurship school workshop provider, Fiftysix Creations. The social enterprise runs workshops in schools and during the school holidays, teaching young people about the world of business, entrepreneurship and creativity. Thus far, Fiftysix Creations and Partners has reached over 100,000 students internationally through it's workshop programs. Taj has been named the Young Australian of the Year for Queensland (2017), Young Innovator of the Year (2014) and was the Winner of Westpac's Top 20 Businesses of Tomorrow (2017).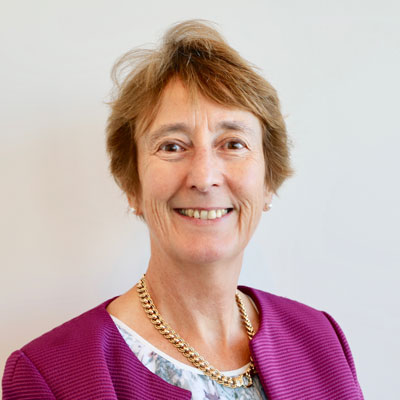 Dr Lee-Anne Perry AM

Executive Director, Queensland Catholic Education Commission
Dr Lee-Anne Perry is Executive Director of the Queensland Catholic Education Commission (QCEC). Dr Perry served as a Principal for over 25 years, most recently at All Hallows' School, Brisbane. She taught in state and Catholic schools in New South Wales and Queensland.
Dr Perry has been a member and Deputy Chair of the QCEC, and has been a leader and active contributor on Executive Committees of Principals' Associations and curriculum and educational leadership boards. Dr Perry is a member of the Queensland University of Technology Council and a Director of the Queensland Education Leadership Institute. She is a Fellow of Australian Council for Educational Leaders and serves on the Queensland Executive. Dr Perry is a panel member for the Review into Achieving Educational Excellence in Australian Schools led by David Gonski.
Dr Perry holds a Doctor of Education, Master and, Bachelor of Education, and Diploma of Christian Leadership.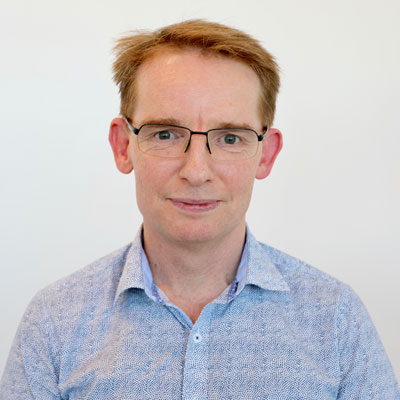 Dr James Scott

Child and adolescent psychiatrist
Dr James Scott is a child and adolescent psychiatrist and a National Health and Medical Research Practitioner Fellow with extensive clinical and research experience in the areas of child and adolescent mental health, including bullying, self-harm, developmental disorders and pharmacotherapy. His research interests in child and adolescent psychiatry include prevention of mental illness and improving treatment options. He has contributed to 6 books and more than 150 journal articles.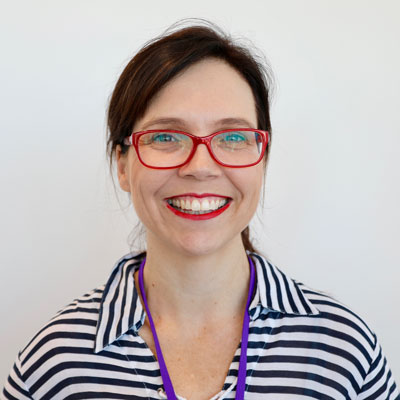 Rebecca Sparrow

Author, marketing executive and magazine editor
Over the past 25 years Rebecca Sparrow has been a travel writer, a magazine editor, a newspaper columnist, a TV scriptwriter and a novelist.  She is the author of three best-selling novels.  Since 2009 Rebecca has focused on writing non-fiction books for teenage girls to help them navigate those tricky high school years. Aside from writing books Rebecca writes for Mamamia.com.au, co-hosts the award-winning health and happiness podcast The Well and talks to thousands of high school students (and their parents!)  every year about friendship, resilience, giving back and how to have a more positive experience online.  Rebecca is an ambassador The Pyjama Foundation and #TeamGirls.  She has three young children.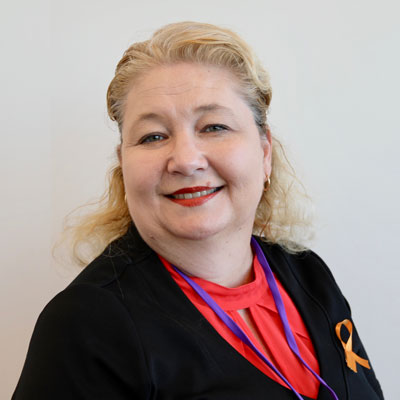 Gayle Walters

President and Chair of P&Cs Queensland
Gayle Walters is President and Chair of P&Cs Queensland. Gayle has been involved in state education and P&Cs for over 15 years. She is a currently a member of The Gap SHS P&C Association where she holds the positions of Vice-President and P&Cs Qld Representative. Gayle believes that P&Cs and the parents involved in these groups are the hub of local communities and that strong, sustainable partnerships between parents, principals, teachers and the Department of Education are key to gaining and maintaining the best outcomes for all students.